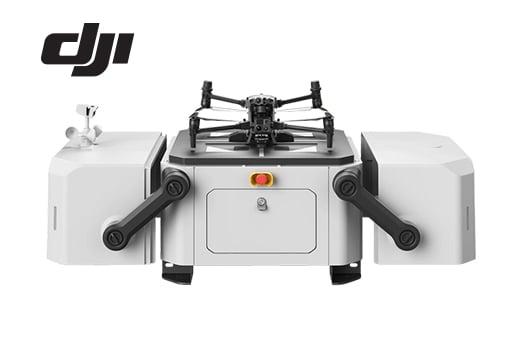 DJI Dock | For Roads Less Travelled
As drone technologies continue to rapidly develop, they are being used in more industries by the day. The most powerful function of a drone is its ability to collect a variety of data, but now, thanks to the DJI Dock, automatic and remote drone operations have never been easier. The DJI Dock is a new reliable drone-in-a-box solution from DJI that is compatible with the DJI Matrice 30 series drones. Each Dock houses one M30 series drone and allows you to program your drones through DJI FlightHub 2 and other third-party software. You can now schedule missions, plan flight routes, and manage the collected data all using the software and all of this can be done remotely and without the need for direct human intervention with drones.

The DJI Dock is designed to be easy to set up and easy to maintain. It only requires 4 bolts for its initial set-up, one for each bottom corner, an internet source, a power source, and a few minutes to be configured with a DJI RC Plus controller. It has less than a square-meter footprint and weighs less than 105 kg. After landing, the drone can be charged from 10% to 90% in just 25 minutes, with the help of the TEC air conditioning system integrated with the Dock. When fully charged, the drone can fly up to 40 minutes in a single mission in a 7 km radius from the Dock.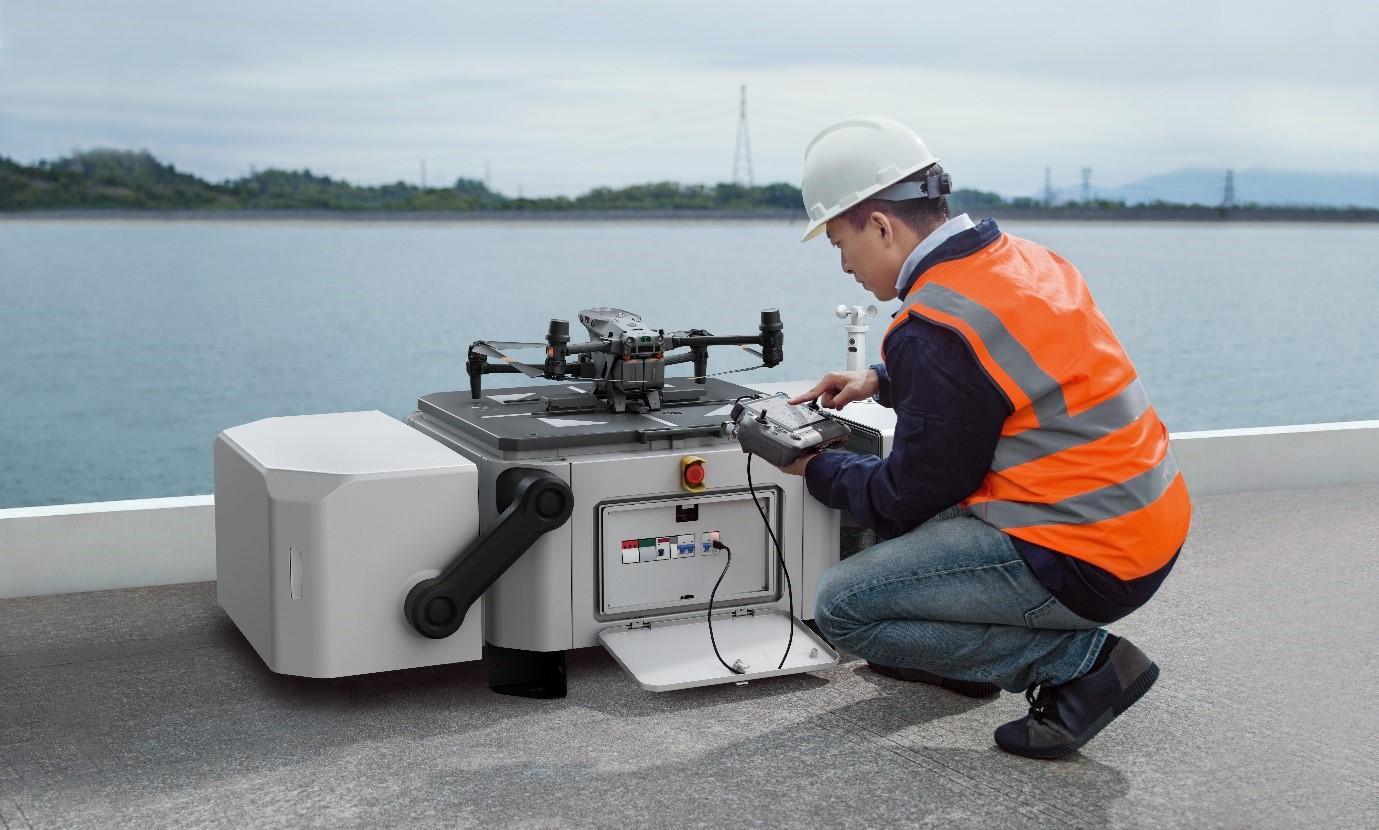 The DJI Dock is designed to operate during both the day and the night and to withstand various weather conditions. It is IP-55-rated, its core internal components are waterproof, and it can operate in environments with temperatures ranging from -35° C to 50° C. The Dock is equipped with an integrated weather station to monitor that allows it to judge the severity of the environmental conditions. It has an internal active temperature control system for ensuring the safety of the drone and its battery and for fast charging.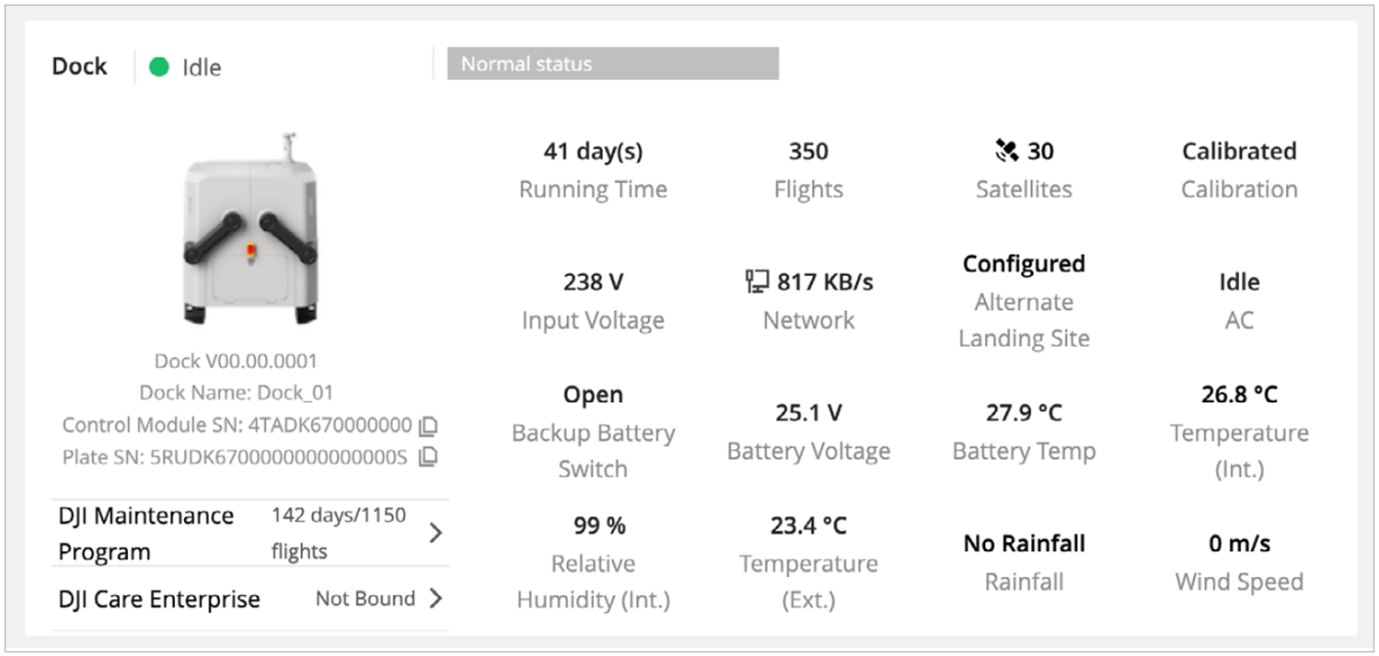 The DJI Dock has a built-in Health Management System that tracks its status and checks for any problems within the Dock. The system will notify the user about any abnormalities through FlightHub 2 and third-party software. In the case of a power failure, each DJI Dock is equipped with a built-in backup battery that can provide the Dock with power for 5 hours and ensure the drone's safe return.
The DJI Dock comes with several integrated hardware to improve its overall functionality. This includes a wide-angle security camera, an integrated weather station, an internal omni-directional antenna, an RTK module, and an edge computing expansion slot. Additionally, it is equipped with wide, zoom, and thermal cameras (for the M30T only) with a laser rangefinder. The DJI dock is truly a game changer in public safety, environmental protection, law enforcement, construction surveys, mining, oil and gas industries etc. the addition of DJI dock will increase ROI through increasing efficiency, reducing manpower and time.
For more information visit: https://www.amt.tv/dji-matrice-30t-dock-bundle-universal-edition.html