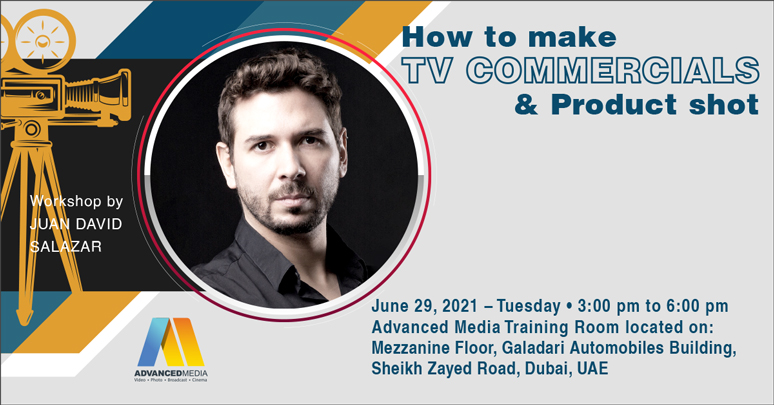 From: June 29, 2021 03:00 PM
To: June 29, 2021 06:00 PM (Past Event)
Venue : Advanced Media Training Room, Mezzanine Floor,
Location: Galadari Automobiles building (Mazda Showroom), Sheikh Zayed Rd. (Map)
Advance Media would like to cordially invite you to two filmmaking workshops by Juan David at the end of this month. We are delighted to present two interesting workshops in two days and bring the community of enthusiastic filmmakers back together after a long pandemic. This workshop will guide you on how to execute a commercial from beginning to end. It will cover from first approach to your client, making a storyboard, casting and much more, followed by the creative execution and the technical approach in order to successfully deliver your work to the client. This workshop will help you build the confidence you need to approach future clients and deliver great contents.
Registration:
Closed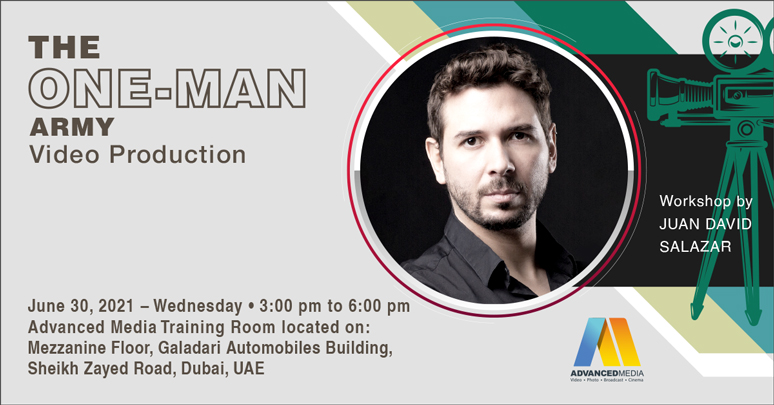 After the deep impact of global pandemic, budgets for content creation have been cut more than half. Crews have been reduced to minimal and now more than ever clients are turning to a one-man crew setup. If you are a filmmaker, videographer or director, this workshop will show you everything you need to know in order to successfully deliver projects on your own.
Registration: Closed