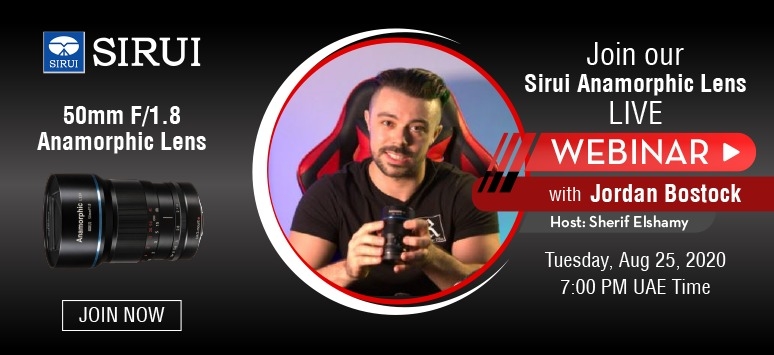 From: 25/08/2020 07:00 pm
To: 25/08/2020 08:00 pm (Past Event)

Venue : Dubai
Location : Dubai
You are cordially invited to join Sirui Anamorphic Lens Live Webinar hosted by Sherif Elshamy from Advanced Media and Jordan Bostock from Ravenscar Film Production on August 25th 2020, 7:00 PM UAE Time. The webinar will be on Zoom meeting.

Kindly register via the button, and we will email you a Zoom meeting link.
Register Online Here!
We hope you will enjoy an entertaining webinar session.