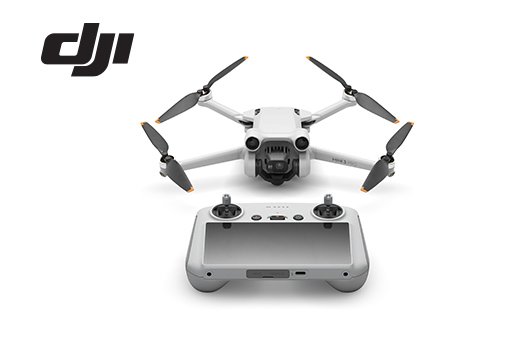 DJI Mini 3 Pro Redefines What a Sub-249g Camera Drone Can Do
Introduces DJI Mini 3 Pro, most powerful lightweight and portable camera drone. Weighing less than 249 grams to be policy-friendly in many regions and countries, it delivers advanced features like 4K/60fps video, ActiveTrack, tri-directional obstacle sensing, and 90° gimbal rotation to shoot high-quality vertical imaging for social media, all while extending its flight time to well over 30 minutes. DJI Mini 3 Pro empowers users everywhere to fly mini, create big.
The mini-sized, mega-capable DJI Mini 3 Pro is just as powerful as it is portable. Weighing less than 249 g and with upgraded safety features, it's not only regulation-friendly, it's also the safest in its series. With a 1/1.3-inch sensor and top-tier features, it redefines what it means to fly Mini. Mini 3 Pro sports a completely new look that is optimized to get more out of every flight. With larger propellers, an aerodynamic body tilt, and a powerful obstacle sensing system, the streamlined design allows for increased flight time and safety.
For more information visit https://www.amt.tv/dji-mini-3-pro-with-dji-rc.html