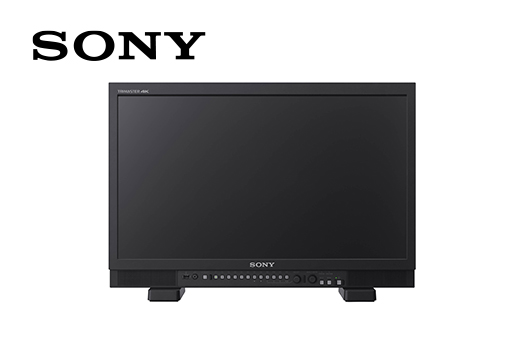 Sony PVM-X2400 24-inch 4K HDR TRIMASTER high grade picture monitor
The PVM-X2400 is a 24-inch 4K HDR high grade picture monitor, incorporating a Sony-specified premium LCD panel that offers 1000 cd/m2 luminance and colour matching with the BVM-HX310 4K HDR master monitor. This makes group monitoring easy for on-set, studio and truck applications, and in 19" EIA racks for editing, audio mixing etc.
Sony's acclaimed TRIMASTER architecture delivers accurate picture reproduction, precise imaging and quality picture consistency. There are many advantages in the panel control and signal processing system such as fast processing, accurate linearizing of an input signal with Optical Electrical Transfer Function, accurate colour reproduction, etc.
With V3.0 firmware, once you set one unit of the PVM-X2400, the set-up of it will be able to be copied to multiple units of PVM-X3200, X2400 and X1800 via a USB memory stick even though the screen sizes of the PVM-X series are different. This function will minimize a configuration time to set up many of the units. In addition, the PVM-X2400 will employ a software-based colour temperature (white balance) calibration function, which is called Monitor AutoWhiteAdjustment.
For more information visit https://www.amt.tv/sony-24-4k-hdr-trimaster-high-grade-picture-monitor-pvm-x2400.html