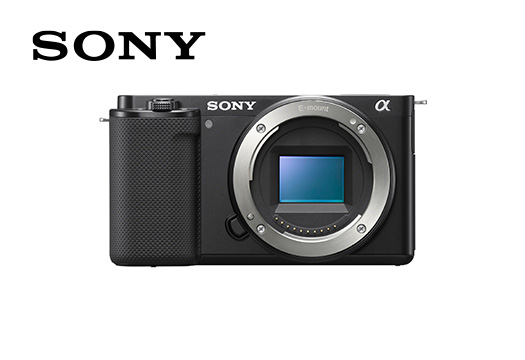 Introducing vlog camera Sony ZV-E10
Designed for creative vloggers who aspire to an artistic look, the ZV-E10 takes care of the nuts and bolts of video production. Create a stunning vlog by taking advantage of interchangeable lenses, the large APS-C sensor, the built-in Directional 3-Capsule Mic and special features designed for vlogging—for a professional-looking vlog without the hassle. You can switch up your colour to create a variety of artistic effects. Just change the setting of Creative Style or choose from seven different visual effects using Picture Effect modes.
The ZV-E10 gives you the option to shoot 4K HDR (High Dynamic Range) movies in faithful, natural colours without complex post-production editing or colour grading. The ZV-E10 makes it easy to clearly record your voice without any worries. The internal Directional 3-Capsule Mic is optimized to capture sound from in front of the camera, recording your voice clearly even when you're in a crowd.
For more information visit: https://www.amt.tv/sony-zv-e10-mirrorless-camera-with-16-50mm-lens-black.html