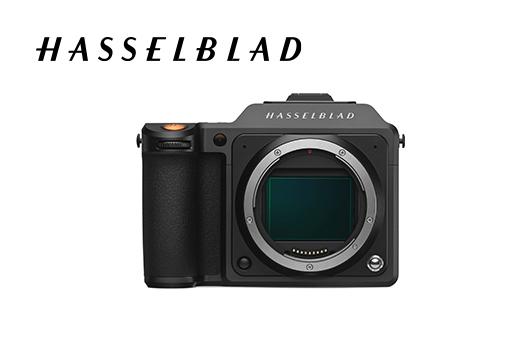 Hasselblad X2D Inspiration in every detail
An unrivalled merge of form and function – The X2D 100C establishes itself as Hasselblad's flagship mirrorless medium format camera. A 100-megapixel CMOS sensor and advancements in image quality, focusing, stabilisation, responsiveness, and storage, are built into iconic Scandinavian design. The X2D 100C combines groundbreaking engineering with a craftsman's touch.
Utilising a 100-megapixel medium format back-side illuminated (BSI) CMOS sensor with a native ISO of 64, the X2D 100C captures life in vivid colour and exquisite detail. Over 281 trillion colours are represented with the 16-bit colour depth. This immense dimension of colour paired with 15 stops of dynamic range allows the X2D 100C to capture the subtle intricacies of highlights and shadows as they are seen in the natural world.
For more information visit https://www.amt.tv/hasselblad-x2d-100c-medium-format-digital-camera.html