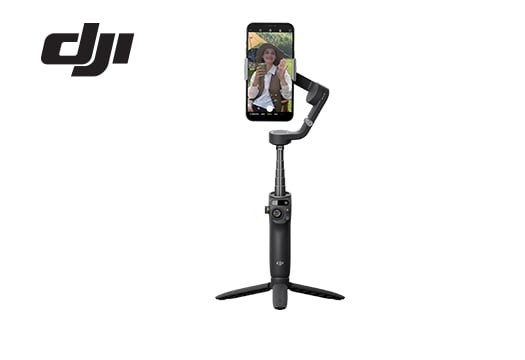 DJI Osmo Mobile 6 | Unfold Your Creativity
Osmo Mobile 6 is an intelligent smartphone stabilizer packed with creative features. It's not only compact and easily foldable to fit in your palm, but also launches automatically once unfolded to capture shots at a moment's notice. Get dynamic angles and perfect selfies by using the built-in extension rod. A whole host of intelligent functions and guides are at your disposal. The DJI Mimo app facilitates efficient shooting, editing, and sharing, allowing you to catch every unforgettable moment.
Carry your Osmo Mobile 6 on exciting adventures. The compact and foldable design is easy to pack, and with the quick-release magnetic phone clamp, you can get going without the hassle of removing your phone case. Snap-in or out – you're ready to shoot or take a call at a moment's notice.
For more information visit: https://www.amt.tv/dji-osmo-mobile-6.html