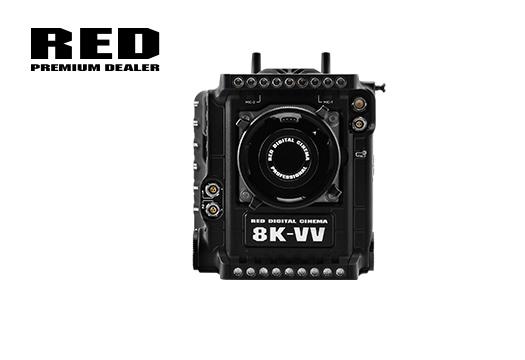 SAME AMAZING IMAGE, ENCHANCED ON-SET EXPERIENCE
V-RAPTOR™ XL 8K VV expands upon the most powerful and advanced RED® camera platform ever. Using RED's new flagship sensor, V-RAPTOR XL leverages the industry proven V-RAPTOR™ 8K VV sensor inside of a large-scale-production ready XL camera body.
V-RAPTOR XL is designed to support high-end television and motion picture productions as well as any filmmaker who requires an all-in-one solution.
Dual voltage battery support offers compatibility with a wide range of common batteries found on set today, both 14 V batteries and high voltage 26 V V-Lock or Gold Mount options.
12 V and 24 V auxiliary power outputs allows camera assistants to power all the peripherals needed to do their job from one centralized place.
Front facing 3G-SDI and 2-Pin 12 V power, as well as compatibility with the DSMC3™ RED® Touch 7.0" LCD, supports any camera operators viewing preference.
Wireless timecode, genlock, and camera control, as well as four SDI outputs support the DIT, giving them access to everything they need at their cart.
Built-in electronic ND allows cinematographers to precisely select their density in ¼, 1/3, and full stop increments, providing never before seen exposure and depth of field control inside a cinema camera of this level.
For more information visit: https://www.amt.tv/red-v-raptor-xl-8k-vv-v-lock-710-0346.html