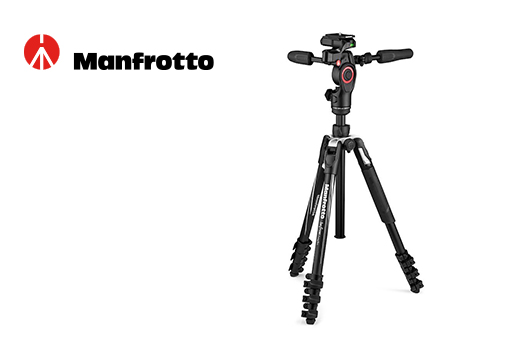 Introducing Manfrotto 3-Way Live Advanced - High-performance photo/video kit in an ultracompact size
The Befree 3-Way Live Advanced is an innovative model joining the Manfrotto's flagship tripod family, Befree Advanced, for travel photography and videography, specifically developed for hobbyist and amateur photographers and videographers who want maximum performance and versatility in an all-in-one compact support.
The Befree 3-Way Live Advanced is the first travel tripod kit on the market developed for both photo and video applications. It combines both precision and versatility with innovative and unique features to help photographers and video artists create premium quality video or stills capture. All the users must do is unleash their creativity.
The kit consists of the brand-new Manfrotto's Befree 3-way Live Head kitted out with the successful Befree Advanced aluminium tripod. It fulfils the need of a dual-purpose photo/video camera kit, following the current camera trend and usage, which see new cameras combining high-quality photo performances with a full-frame sensor and 4K video recording and the complementarity of these two worlds in daily use.
For more information visit: https://www.amt.tv/manfrotto-kit-befree-3-way-live-advanced.html