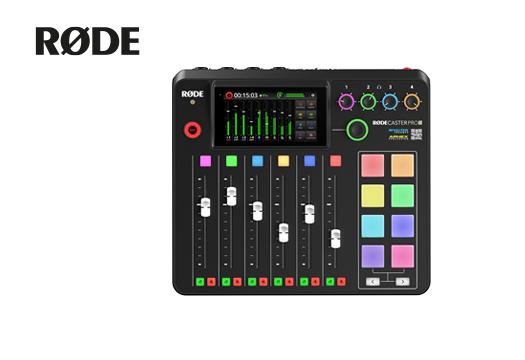 RØDECaster Pro II – Integrated Audio Production Studio
The RØDECaster Pro II is the ultimate audio production solution for content creators, including streamers, podcasters and musicians. Combining revolutionary features with superior sound quality, endless customisability and unmatched ease of use, the RØDECaster Pro II is all you will ever need to record incredible audio for your content.
No matter what kind of content you're creating, the RØDECaster Pro II makes recording incredible audio incredibly simple. Get set up in seconds. Navigate and control every feature with ease. Achieve pro-quality audio processing with the twist of a knob. Exceptional audio, no experience required.
For more information visit: https://www.amt.tv/rode-rodecaster-pro-integrated-podcast-production-studio.html