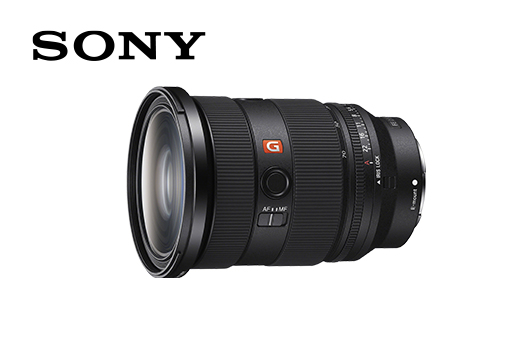 Sony FE 20-70mm F4 G | Compact, lightweight standard zoom
This versatile, high-performance E-mount lens offers a zoom range that extends from ultra-wide 20 mm to 70 mm in a compact, lightweight model that has been painstakingly designed with no compromises in image quality, AF performance, or movie operability.
Two AA (advanced aspherical) elements and three ED (Extra-low Dispersion) glass elements simultaneously correct chromatic and spherical aberration for extremely high optical performance right out to the image edges, from ultra-wide 20 mm to 70 mm. Deep, soft bokeh is enhanced by a 9-blade circular aperture and optimally tuned spherical aberration, supporting the creation of beautiful, memorable imagery.
A constant F4 maximum aperture offers greater flexibility in choosing apertures at any focal length. The selected aperture remains constant throughout the zoom range. There is no need to use extreme ISO settings at the telephoto end of the range, and high shutter speeds can be used as needed to achieve the desired effect.
For more information visit: https://www.amt.tv/sony-fe-20-70mm-f-4-g-lens-sony-e-sel2070g.html