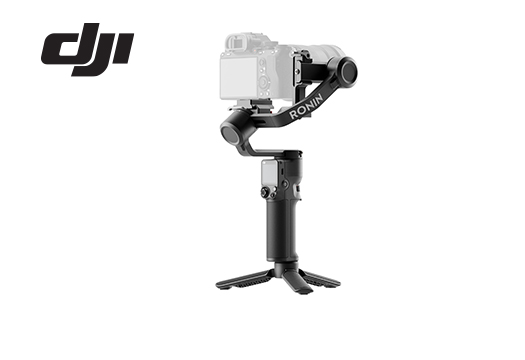 DJI RS 3 Mini | Move Light
The first-ever Mini version in the RS series, DJI RS 3 Mini is a small, lightweight handheld stabilizer with a powerful payload capacity. It supports mainstream mirrorless camera and lens combinations and inherits the excellent stabilization performance of the RS 3 series. With DJI RS 3 Mini, unleash your shooting potential and achieve effortless professional creation.
RS 3 Mini adopts an innovative redesign that includes a smaller build, integrated battery, and native vertical shooting capability. The compact and portable body can easily fit into a shoulder bag, allowing you to travel light. When in use, RS 3 Mini is about half the size of the RS 3 Pro, making it more convenient for long-duration use.
For more information visit: https://www.amt.tv/dji-rs-3-mini-gimbal-stabilizer.html